About Me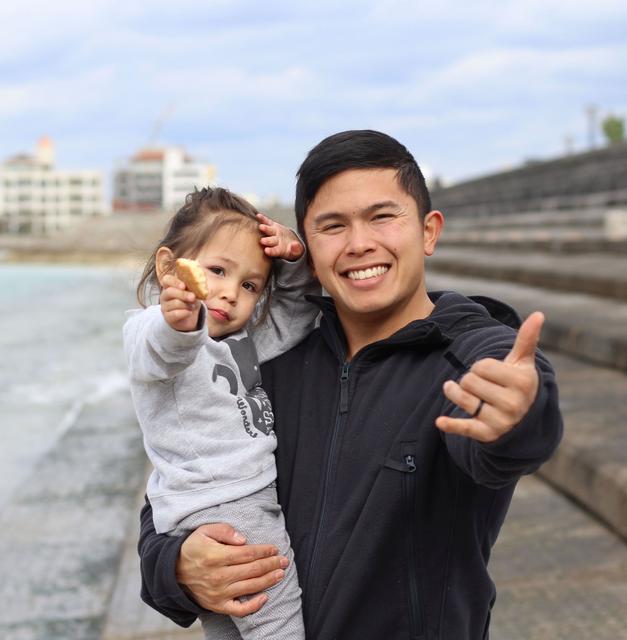 My name is Joe Cristi, born in the Bay Area and raised in Wheatland, California. I grew up working construction and interning at my local fire department as a FF/EMT. I found interest in leather in 2011 when I had my first custom leather piece made, a radio strap with my name stamped in it, by a reputable leather maker in the area (also a firefighter). Since then I have had a few more items made and that is what sparked my interest in the art of leather. It is a timeless material, rustic with age and wear, and offers the buyer and maker the opportunity to make something unique and personal. In 2015, I enlisted in the U.S. Air Force to be a firefighter while fulfilling a lifelong calling and it has been one of the best decisions in life. My family and I have been stationed on Okinawa, Japan since 2016. What started as a hobby in 2017 has quickly grown into something more, now Wilco Leather, and I am grateful for everyone's help and support.
I am currently a father of 4 ninjas, my son Emmett 5, my daughter Willow 4, Rowen 3, and the smallest ninja of them all Imogene 1. I don't know how my wife handles all while I am working my 24 hour shifts on duty but I am blessed to have her. I am also a full time student with CSU working towards a bachelor's degree in Occupational Safety and Health. In between all that is where I find my happy place just doing leather in our spare bedroom on a DIY work bench.
Why do everything by hand? It's a skill you don't see very often - to be able to make a functional piece out of raw materials. Doing it this way is therapeutic, satisfying, and respectively more durable to craft and stitch leather by hand. To me it adds unique character to the leather that's passed on from my working hands to your's. From start to finish I am inspecting every aspect of the process, every cut, every hole punched, every saddle stitch in order to give you an investment that will last. 
I get asked quite often where the name Wilco comes from. One of the first ideas for a company name simply came from my daughter Willow! I took her name and added Co (short for company) and it stuck. It also has a double meaning from the phrase "Wilco" used on the radio for "will comply". My goal is to craft a leather piece that will last you a lifetime of use. One that complies with my standards in a product and ultimately your satisfaction.
Thank you,
Joe Cristi